A homeowner was facing lots of life transitions. And The McElreath Team was privileged to help her sell her current home and find a new one that fits her current needs.
A Fresh New Start
The homeowner was looking for a fresh start after a divorce and a child about to go to college. We know that life changes can be difficult, so we are constantly striving to reduce stress in home sales and purchases.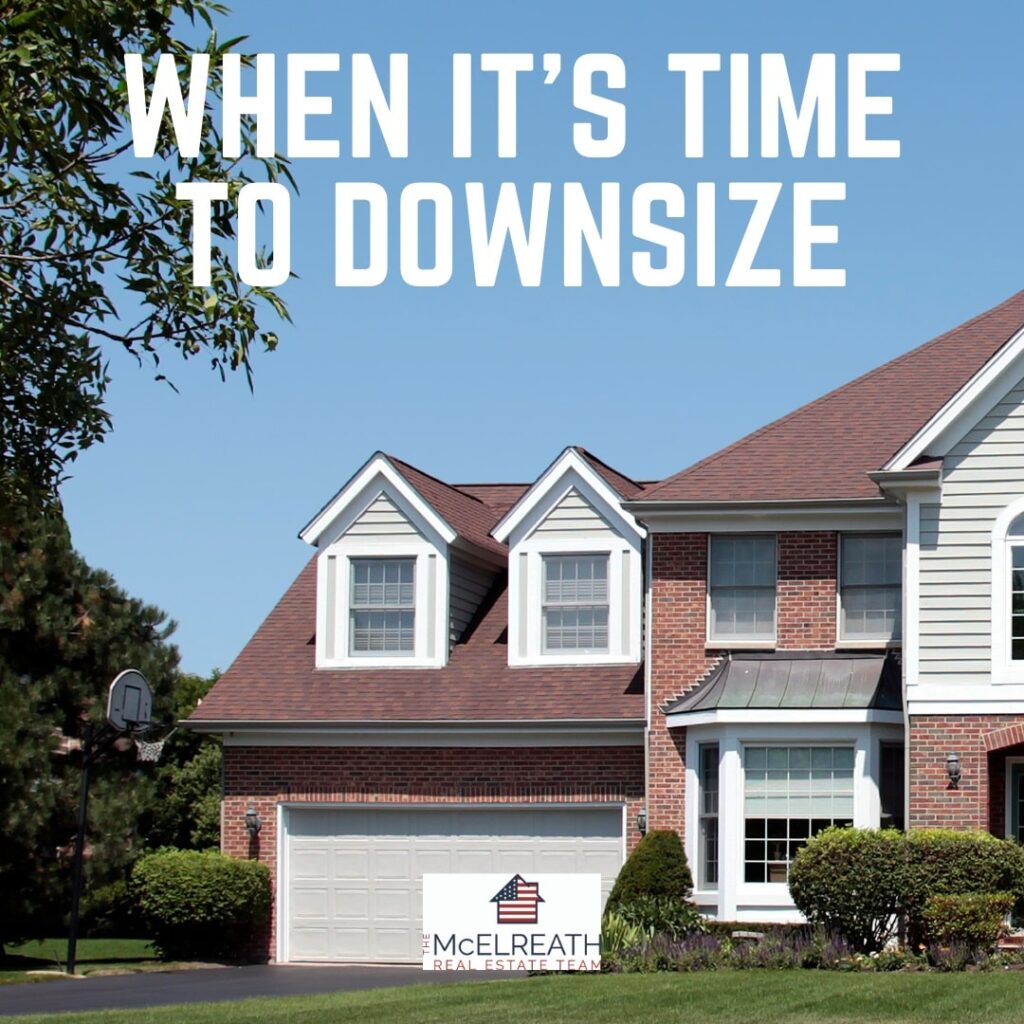 She was looking to downsize a home and decrease her square footage. But she also wanted to increase her lifestyle. We knew it would be a challenge to help this newly single, working mom find her perfect home with her many responsibilities. Scheduling showings around work, kids attending school online from home, and caring for two dogs can be tough! Especially in the current market because homes are going fast! 
It Takes a Team Approach
To help her find the perfect home, we enlisted one of our alliance partners to help her. She found a cute house in Woodstock fairly quickly. It was attractive to our client because it has a newer, fresher style. And it was both in great condition and in a wonderful location. 
This homebuyer was able to pay cash, using our buy before you sell product, for the new home. And, so she was able to move before we put the existing home on the market. This made life much easier: no double mortgage payments and no stressful showings!
The property for sale, was a lovely, lakeside home in East Cobb. And, it is located in a highly rated school district. We had no trouble marketing this to incoming buyers. In fact, the home went under contract in just two days at the full list price!
Call The McElreath Team
Overall, the homeowner was very pleased with the process. With a fresh start, she was able to move into her new home. And the McElreath Team was able to help her do it with as little stress as possible! So when it's time to downsize a home, make sure you start with a call to The McElreath Team.
Finding the best homes for sale takes the expertise of a seasoned realtor. Contact Tristina McElreath to get your personal tour of all the best homes for sale in East Cobb today,
And if you're selling your home, or interested in real estate investment, Tristina would love to be a part of helping you achieve your goal. Call her today!